Best Pet Transport Company Reviews
We are happy to report that Royal Paws has been designated one of the best pet transportation companies by multiple sources, please take a look! 

The 6 Best Pet Transportation Services of 2023
Ensure the safety of your furry friend when traveling
By Ashley Knierim Updated on 04/12/22
Best for Ground Transportation: Royal Paws
While air transportation is safe, some pet owners feel better knowing their pets are moving on the ground. Royal Paws focuses on private, ground transportation throughout the united states for your cat or dog.
The services are door-to-door and entirely climate-controlled. Your pet will be routinely walked to reduce stress, and you can even have your pet transported in your vehicle.
You can opt to crate your pet during this journey or avoid confinement if your pet experiences anxiety in closed spaces. Pricing varies, but you can request a quote online.
Royal Paws is a great choice for anyone hunting for an exclusive transportation service that offers hands-on care and ground transportation only.
Source: https://www.thesprucepets.com/best-pet-transportation-services-5069999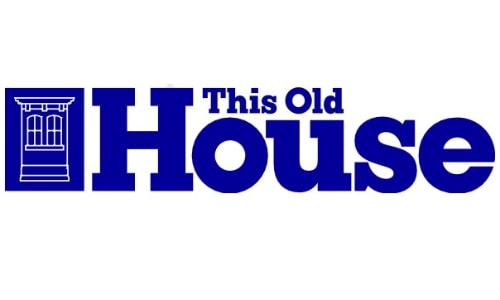 Best Pet Shipping Companies
Moving with your pet is more difficult than you might assume. It gets even more difficult if you have multiple pets. Read the top choices for the best pet shipping companies with our in-depth guide.
By This Old House Reviews Team 02/03/2023 1:33 PM
Royal Paws
Royal Paws focuses on private, ground transportation for cats and dogs across the United States. All shipments are door-to-door and feature climate control. Each transport is run by a two-person team, which allows your pet to be walked every four hours. Though the company is accustomed to cats and dogs, it has also transported various other pets such as ducks, birds, mini cows, and turtles.
Pros & Cons
Here are some of Royal Paws' pros and cons:
Uses climate-controlled, spacious vans
Provides fresh litter boxes for each cat family
Provides real-time updates via Facebook when requested
✘ Only provides U.S. private, single-family pet moves
✘ Does not help arrange the purchase or adoption of any animals
Services
Royal Paws only provides private ground transportation for single-family pets. This means your pet or pets will not share a space with other animals. These moves are conducted with its regularly cleaned, climate-controlled, roomy SUVs or minivans.
Royal Paws Services
Below are Royal Paws' service options:
Private dog ground transportation
Private cat ground transportation
Other private ground pet transportation
Updates over the move via Facebook
Cost
Royal Paws custom-tailors its services according to a consultation it holds with pet owners and their pets. As such, it does not feature any online pricing information.
State Availability
Royal Paws offers its services in every state except for Hawaii.
Why We Chose Royal Paws
Royal Paws offers excellent private ground transportation pet shipping services. If you are not looking to conduct an adoption, purchase, or bulk shipment then Royal Paws provides high-quality, two-teamed SUVs and minivans for your pet. The company is also backed by the Animal and Plant Health Inspection Service and USDA.
Source: https://www.thisoldhouse.com/storage-organization/reviews/pet-shipping-companies

The Best Pet Transportation Services of 2023
When traveling or moving, make sure your pet is safe and under as little stress as possible by enlisting the help of one of the best pet transportation services.
By Tony Carrick | Published May 5, 2022 9:37 AM
Why It Made the Cut: Royal Paws transports pets individually without using crates, making it one of the least stressful ways for pets to travel by ground.
Royal Paws is a top-notch ground transportation option for pets. Royal Paws aims to make the transportation process as stress-free as possible for animals. Rather than traveling in a crate with other animals, each pet travels individually or with other pets from the same family in a van. Pets don't have to travel in a crate, and they can have their own blankets and toys to make the journey comfortable. Royal Paws provides one driver for cats and two for dogs. The company can even use the owner's car to transport the pet for an additional fee, making Royal Paws an excellent option for pet owners who may need to transport a vehicle to a destination. Royal Paws does not update the owner directly during the journey, though owners can opt to have drivers post public updates on its Facebook page. Royal Paws drivers will drive continuously to make sure pets get to their destination as quickly as possible.
Specs
Type of pet transported: Cat, dog, additional animals upon request
Type of transportation: Ground
International transport: Contiguous U.S.
Pet nanny services: N/A
Pros
Crate-free travel with pet's personal items
Pets travel independently or only with other pets from the same family
Pet owner vehicle transportation available
Source: https://www.bobvila.com/articles/best-pet-transportation-services/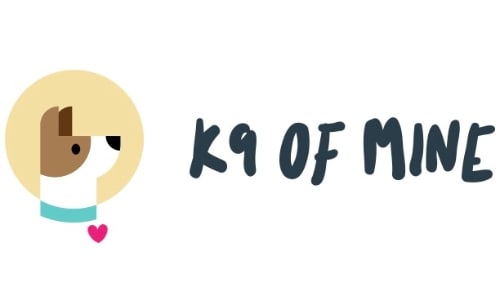 Best Pet Transport Services: Shipping Spot Somewhere Else!
Pet Travel BY Kate Brunotts  JANUARY 5, 2023
BEST PET TRANSPORT SERVICE FOR PIT BULLS & SIMILAR BREEDS
Royal Paws
A U.S transportation service that moves pets privately, in climate-controlled vehicles.
About: Royal Paws specializes in private, ground-based domestic transportation services for pets. In other words, your pooch won't travel with other pets (except other pets from your family). Four-footers shipped via Royal Paws travel in roomy, climate-controlled SUVs to keep your canine comfortable while traveling cross-country. Family-owned and operated, this shipping service accepts both dogs and cats.
Features: 
Private pooch transportation for your fur babies
Provides ground-based services in climate controlled vehicles
Door-to-door service provides pets with outdoor breaks every 4 hours
Dogs can be crated or allowed to roam free during travel
Pricing is customized based on the trip, so you'll need to inquire for a quote
A portion of Royal Paws sales goes to animal rehabilitation organizations
Pros
Unlike some other pet transport services, Royal Paws welcomes all breeds.
Royal Paws customized pet shipping services keep your canine comfortable.
Private shipping means your pet will not travel with other, unfamiliar animals.
Source: https://www.k9ofmine.com/best-pet-transport-services/

Best Pet Transportation Companies – 2023 Reviews & Top Picks
Royal Paws
Your pets are treated like part of the family back at home, and Royal Paws pet service takes an extra step by providing you with private door-to-door transportation services. They primarily focus on international transportation for dogs and puppies within the U.S. and Canada.
You can trust your dog's health and wellness with this pet relocation service because they are USDA APHIS licensed. A two-person team conducts each one of their trips meant to protect your dog and ensure that their highest possible comfort and cleanliness.
During the trips, which are primarily done via ground transportation, your dog will be walked every 4 hours. There are no breed restrictions. Depending on whether your pet can handle enclosed spaces or prefer a larger area, they tailor each trip to your needs. Since it is more bespoke, you will need to request a quote online to get an idea of their prices.
Pros
USDA APHIS certified
Two-person teams take care of each trip
Bespoke trip planning depending on you and your dog's preferences
No breed restrictions
Cons
Primarily focused on dogs and not many other animals
Offer trips only within the U.S. and
Source:https://www.hepper.com/best-pet-transportation-companies/
https://royalpaws.com/wp-content/uploads/review-post.jpg
768
1024
admin
https://royalpaws.com/wp-content/uploads/Royal-Paws-R-350x350-2.png
admin
2023-03-14 12:04:14
2023-03-14 12:05:21
Best Pet Transport Company Reviews