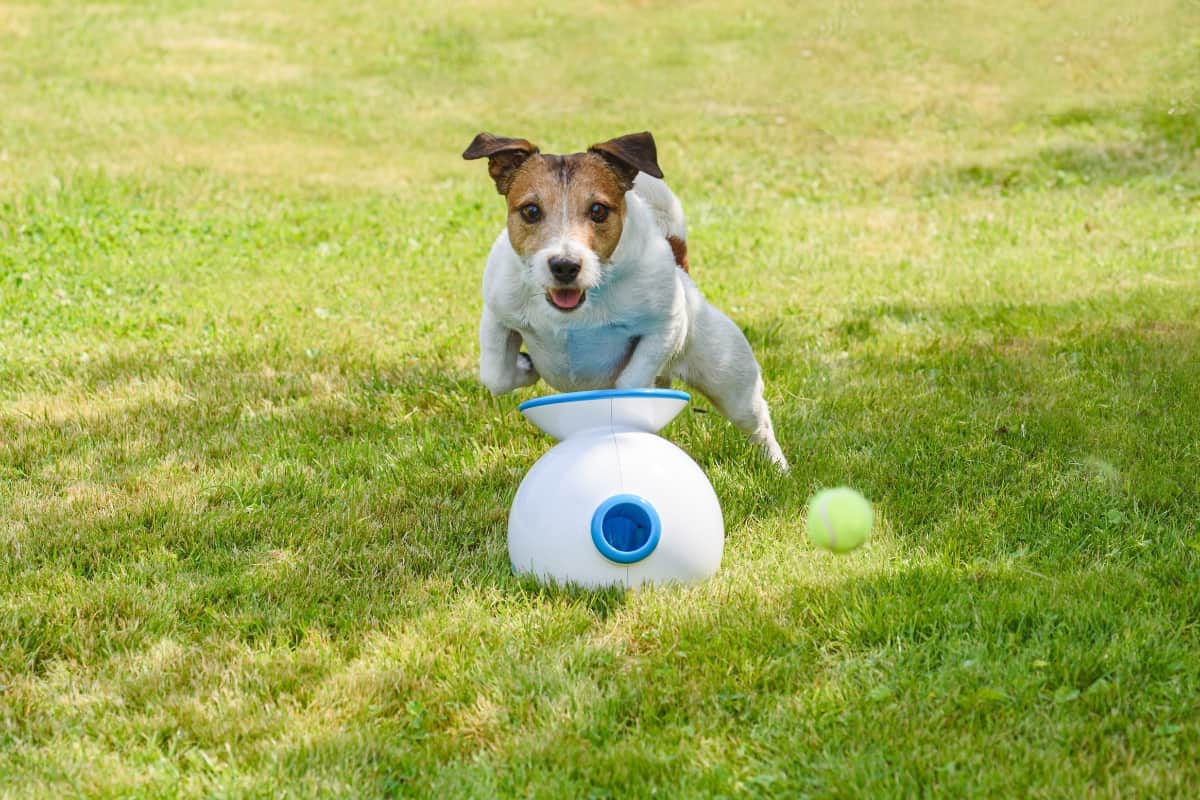 There are so many automated options available today for our fur kids, here are some ideas for your dogs:
Smart Collars and GPS Trackers: Smart collars allow owners to track their dog using GPS and cellular signals. They also allow owners to create invisible fences or identify desired radiuses for their pup to stay within. Some collars may include health and fitness tracking, though some apps offer significantly more detailed information than others. Advanced features include sleep monitoring, and keeping track of scratching, licking, and other indicators of potential health issues. Three popular choices are Fi Fi Series 3 Smart Collar, Halo 2+ Dog Collar and the Whistle Health + GPS + Fitness Dog Collar.
Automatic Feeders: These devices allow you to schedule and control your dog's feeding times and portions remotely through a smartphone app. Some models even dispense treats as rewards. Some top choices are the DoHonest Automatic Dog Feeder with Camera, WOPET 6L Automatic Dog Feeder and the PETLIBRO Automatic Dog Feeder 6L Auto Dry Food Dispenser.
Interactive Toys: Interactive toys keep dogs mentally engaged and active. Some are designed to dispense treats or move around unpredictably, encouraging dogs to play and stay stimulated. A fun option is the Vyaji Interactive Dog Toys,Durable Active Gliding disc Dog Toy for Puppy/Small/Medium Dogs.
Automatic Ball Launchers: These devices automatically launch balls for your dog to fetch, providing them with exercise and entertainment even when you're not available to play. A fun option is the Franklin Pet Ready Set Fetch Automatic Tennis Ball Launcher Dog Toy – Official Size Tennis Ball Thrower – Interactive Toy.
Pet Cameras: Pet cameras not only let you keep an eye on your dog while you're away but also allow two-way communication. Some models even have treat dispensers and remote-controlled features. A couple of good options are the NETVUE Indoor Pet Camera and the Petcube Pet Monitoring Camera.
Temperature Monitors: These devices alert you if the temperature in your home or a specific area where your dog stays becomes too hot or cold, helping you ensure their comfort and safety. One option is the Waggle RV/Dog Safety Temperature & Humidity Sensor | Wireless Pet monitoring system | Verizon Cellular | Instant Alerts on Temp/Humidity/Power loss via SMS/Email 24/7.
Calming Gadgets: Some electronic gadgets emit calming pheromones or soothing sounds that can help reduce anxiety and stress in dogs. A top choice is the SmartPetLove Original Snuggle Puppy Heartbeat Stuffed Toy for Dogs. Pet Anxiety Relief and Calming Aid, Comfort Toy for Behavioral Training.
Automatic Grooming Devices: These gadgets can help with grooming tasks like brushing, nail trimming, and even bathing, making the grooming process more comfortable for both you and your dog. A full service option is the Bunfly Dog Grooming Kit & Vacuum Suction 99.99% Pet Hair, 3L Large Capacity Dust Cup, 7 Pet Grooming Tools for Shedding Pet Hair, Home Cleaning.
Dog Training Devices: There are electronic training aids that emit sounds, vibrations, or mild shocks to help with dog training and behavior correction. It's important to use such devices responsibly and under the guidance of a professional trainer. Two different options are the Anti Barking Device, Auto Dog Barking Control Devices with 3 Modes, Waterproof Bark Dog Deterrent Box, Rechargeable Ultrasonic Dog Barking Deterrent for Indoor & Outdoor Dogs, Safe for Dogs & People and the E-Collar – ET-300-1/2 Mile Remote Waterproof Trainer Mini Educator Remote Training Collar – 100 Training Levels Plus Vibration and Sound – Includes PetsTEK Dog Training Clicker
https://royalpaws.com/wp-content/uploads/dog-electronics.jpg
800
1200
admin
https://royalpaws.com/wp-content/uploads/Royal-Paws-R-350x350-2.png
admin
2023-09-11 09:00:40
2023-08-30 13:05:00
Technology for our Dogs!